A Night at the Caravanserai: Tales of the Silk Road
an evening of bellydance and other inspired acts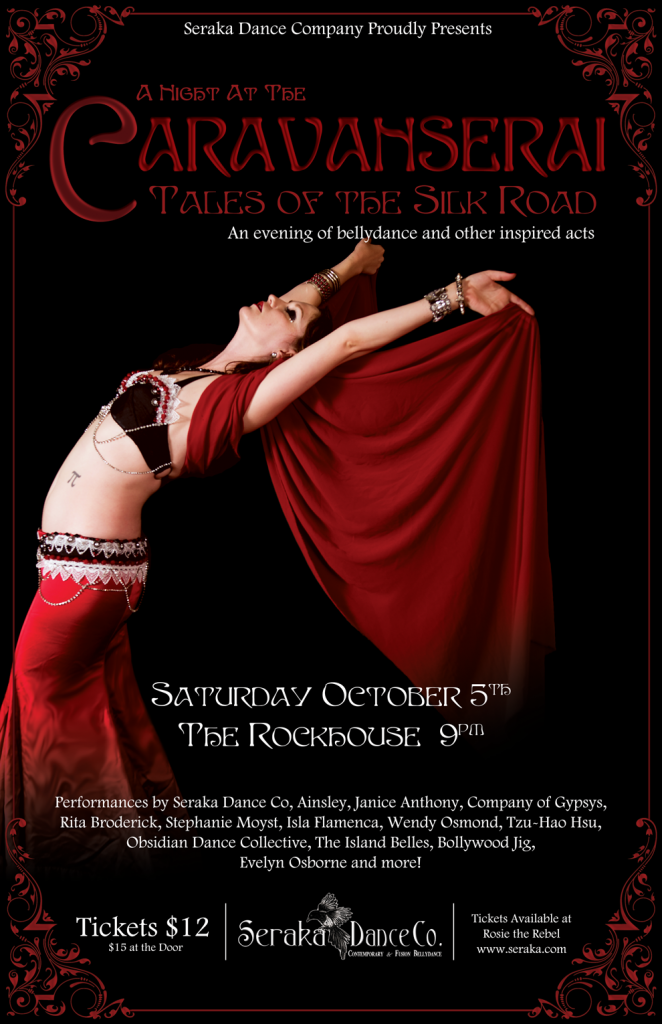 Seraka Dance Company presents it's second annual production of
A Night at the Caravanserai
;  a mesmerizing evening of eclectic and inspired performances of bellydance, accented with folktales, music, middle eastern, spanish, chinese, indian, and bollywood dance, and more; all with the theme of travels along the Silk Road. The lovely Miss Trixie Biggins (of the Island Belles) will be our Travel Guide for the evening, leading you from act to act with her wit and charm.
Saturday, October 5th
The Rockhouse on George
Doors open 8:30pm, Show starts at 9:00pm
Tickets are $12 in advance, or $15 at the door. Advanced tickets are ON SALE NOW through Seraka Dance Company members, and at Rosie The Rebel Boutique (254 Water Street).
With acts encompassing multiple styles of bellydance (from classical, to tribal, fusion, and modern), as well as flamenco, semi-classical indian, chinese silks, vaudeville, bollywood fusion, contemporary and african dance, this is an evening that's guaranteed to delight all and welcomes the whole family.
Caravanserais are the original campsites, the original motels. They were designed for groups of travellers who needed a place to rest and recover from the day's journey. They were found throughout the Persian Empire and along the Silk Road. This show will capture this intimate atmosphere, the feeling of gathering and sharing culture, song and dance from far away lands; China, Nepal, India, Uzbekistan, Pakistan, Iran, Iraq, Saudi Arabia, Turkey, Egypt, Eastern Europe, even as far as Spain!
Performers
Let yourself be guided along the byways of the Silk Road with engaging performances by some of the finest performance artists in Newfoundland, including;
 As well as Evelyn Osborne, Lou-Lou Apple Bottom, Jaime O'Leary, The Island Belles, Janice Anthony and more!
---
Press & Photographers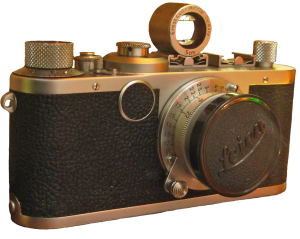 If you're a member of a local paper or news media, or if you're interested on writing a piece about the show,  please send us an email and we'll arrange for a VIP Press Pass for you.  We can arrange for photos and/or interviews with the performers in the green room before the show or during intermission at your request.
If you're a photographer and would like to volunteer your skills to capture a few snaps of the show to share with us, we would love to hear from you.  Simply bring your camera bag to the show, and exchange your photography business cards with the "Brigands At The Door" to get free admission.  If you're interested in behind the scenes footage and/or are interested in being a second shooter, please email us and we may be able to arrange a VIP Press Pass for you.
---
Volunteers
I you want to be part of the action, but not on the stage, Seraka needs your help! You'll get tix to the show and you'll get undying love and appreciation. You'll likely be put on the 'special people' list for our next show too – time will tell! Volunteers are needed for the following;
Lion Tamers – backstage managers, time-keepers and general 'flow' control of the performers.
Brigands – Trustworthy pals who can count the cash and handle the ticket sales at the door, no stragglers allowed.
Merchants – There will be merch and cards and a table of goodies, some for sale, some for grabs – can you be the Caravanserai Merchant?
If you're available on October 5th from about 7:00pm to 11:00pm you're perfect for the job – no interview needed. Send an email to info@seraka.com
---
General Submissions
It's not too late to get in on the action!! If you or your group would like to create, or has already created an act that would fit into this arabian inspired night of mystery and wonder, please submit the following information via email to info@seraka.com;
Contact information
High-res photo and 50-100 word biography (including group name, and performers names)
Song/Music choice along with the artist (as well as any technical requirements)
General idea for your act(s), or how your act will fit into the theme of Caravanserai or Silk Road Travels.
While the lineup may be completed with guest performers, where there is space available Seraka will contact you to help fill the show.