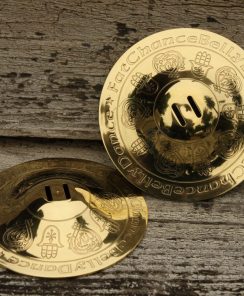 posted on
March 19, 2017
by
Vanessa
in:
Magpie's Nest
,
Seraka Studios
After discussing with the class(es). I've decided to amend the scheduled for the remainder of the winter session, effective today 19 March 2017.
Level 1 Studies – good to go as scheduled. No changes
Fundamentals – good to finish with our last class tonight.
Remaining Spotlight/Combo classes will be cancelled, so that instead of 10-weeks, it was only 5-weeks. This class will not be held tonight.
DrillZilla will be modified to a one-hour class from 7:15-8:15pm starting next week (26 Mar), open to Levels 1+.
An email will be sent to students who've paid up front for classes to discuss refunds & shifting payments.
If you're in the market for finger cymbals allow me to suggest the following:
Cheers!
Vanessa