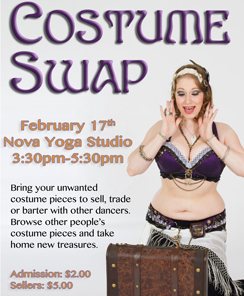 posted on
February 4, 2013
by
Vanessa
in:
Events
Getting ready for Dance on the Edge 5? Do you have dance costume pieces or jewellery that you don't use or wear? Do you make your own bellydance adornments? Are you a new dancers and have a lack of costume pieces for your bellydance wardrobe? Are you a senior dancer who wants to update your wardrobe? Are you a dancer who just wants to offload the overwhelming amount of shiny things in your life (well, down to a more manageable level)?
Sellers & Traders: $5.00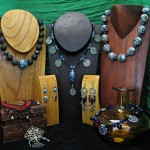 For those who have some great pieces they'd like to sell (whether its from your personal collection, or something that you made), or if you have items that you'd like to trade or barter for something else. $5.00 will get you admission as well as floor space to display your wares. Please email info@seraka.com to reserve your space, otherwise we can't guarantee that there will be space available. There will not be tables, only space.
Karma Cave: $0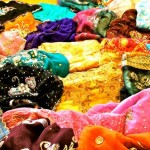 Maybe you just have something that you plain old don't want, and you're willing to just let it go. Add it to the Karma Cave! See something in the Karma Cave that you'd like to acquire? Just take it. Everything that goes into the Karma Cave is free-for-all. No cost to add things to it, no cost to take things from it. You'll just have to pay for your admission. Anything left in the Karma Cave after the event will be donated to Value Village.
Nova Yoga
Nova Yoga is local yoga studio owned and operated by Melanie Caines.  You can read more about Melanie, her classes and the space for our Costume Swap by visiting www.novayogaonline.com or going to the studio's Facebook Page (click here).