Synthesis: Speakeasy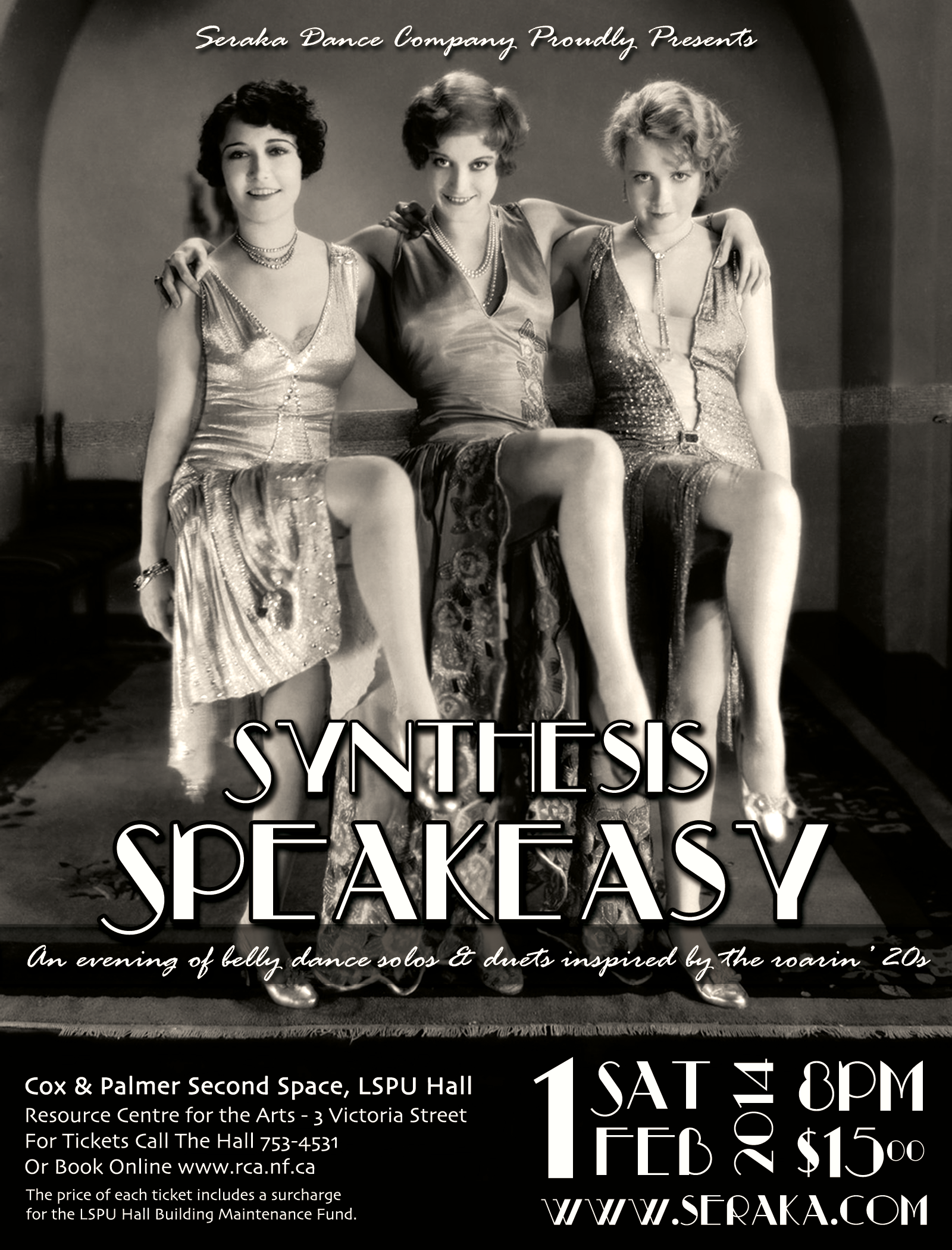 Now Now Now, I say find your way out for a night on the town; Seraka Dance Company proudly presents an evening of belly dance solos and duets inspired by the roarin' 20s.
---
Saturday, February 1, 2014
Cox & Palmer Second Space, LSPU Hall
(Resource Centre for the Arts, 3 Victoria Street)
Doors open 7pm, Show starts 8pm. Mixer to follow.
---
This here show brings out the best of the prohibition era with dames dancin' everything from the Charleston to lindy hop to belly dance – some real Oliver Twists, no dead hoofers here! Get dolled up in your finest duds, your best flapper dress, and take a seat at Seraka's Speakeasy. Grab a drink from the barkeep and flap your gums with the dancers after the show.  Knock three times and say "Dancin' Dames and Giggle Water!" to get through the door!
Performances by Alanna Ranger, Caitlyn Hill & Stephanie Moyst, Annette Tobin, Lori Savory & Jaime O'Leary, Elaine Dunphy, Mary Farrell & Kim Ficken, Lisa Haynes & Amelia Hawkins, Peggy Rauman & Kara Cole, and of course Vanessa, Karen, Susan, Melissa, Mallory and Samantha of Seraka!
Seating is limited to 40 guests and we reckon you best grab your tickets ahead of time – only $15! The price of each ticket includes HST and a surcharge for the LSPU Hall Building Maintenance Fund. Call the Hall 753-4531 or book online at www.rca.nf.ca.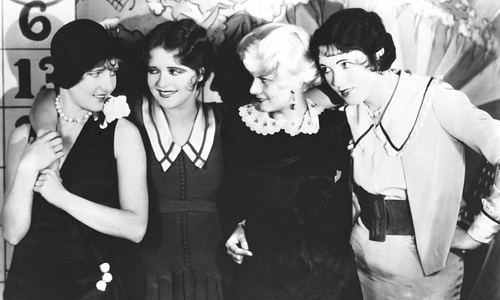 A little Pinterest Board for inspiration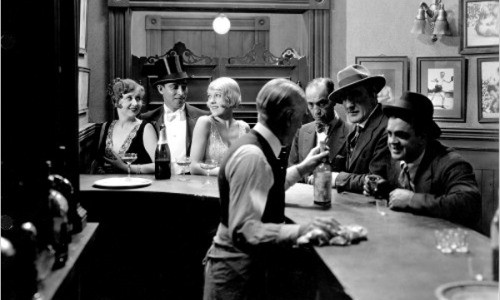 Peek at the event on Facebook
Buy your tickets online!
---
A Word About The Show
"Our second artistic show! We're adding a twist on one of our favourite eras and encouraging all of our dancers to fuse their belly dance with something special – maybe it's 20s style music, costumes, or a sampling of choice dance steps, maybe it's all in the attitude!
The show still aims to be a supportive atmosphere  for the dancers in the local community, a chance to show family and friends and dance supporters what each dancer enjoys about belly dance, what she's working on, or what she wants to express creatively. We see lots of opportunities for dancers to perform in groups, or with performance companies, but rarely do we get a chance to see a dancer perform a solo piece that is uniquely her own; a piece that is not catered to fit a theme of a show, or to fill a request from a client, a piece where she can be seen as an individual and not as a member of Troupe-X.  This is why we nix the mention of affiliations, and allowing dancers from any troupe, school, or group to present a piece under her own name, as her own individual artist.
We've also encouraged dancers to collaborate with women who they usually would not have the opportunity to work with. Maybe it's a collective effort of two dancers from competing troupes? Maybe it's a duet by two solo performers? Maybe it's an opportunity for students to perform with their mentor or teacher?  Some extraordinary submissions have come in and we CANNOT wait to open the doors!"
– Seraka Dance Co.