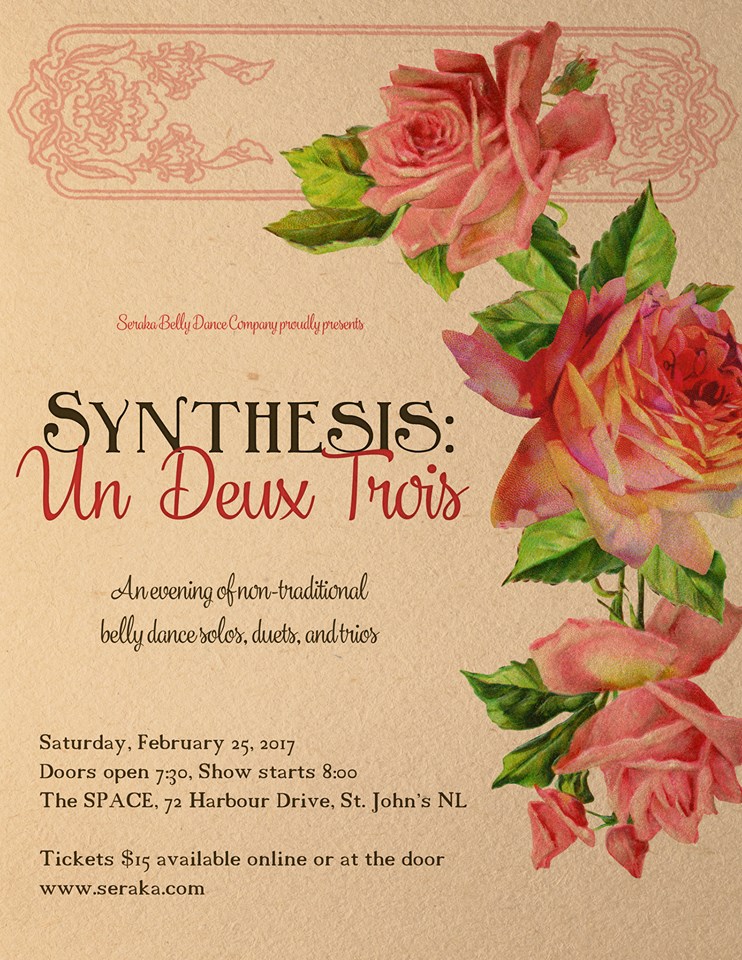 Seraka Dance Company Proudly Presents
Synthesis: Un Deux Trois
---
the SPACE @ 72 Harbour Drive
Saturday, February 25, 2017
Doors open 7:30pm, Show starts 8:00pm.
---
Seraka Dance Company presents "Synthesis: Un Deux Trois" – an evening of non-traditional belly dance solos, duets and trios. This 5th annual show plays with the idea of french, romance, and the number 3 – dancers may embrace the theme through music,  costuming, movements, or all (or none) of the above.
Performances By
Peggy Rauman, Amelia Hawkins, Ashley Hobbs, Elaine Dunphy, Sarah Carter, Suzanne Norman, Cheryl Dearing, Kristen Marsh, Rebecca Bock, Andrea Roberts, Janice Martin, Lori Savory, Caitlyn  Hill, Natalie Hobbs, Melissa Porter, Karen Erl, and Vanessa Paddock.
Word About Synthesis
"Our 5th artistic show! Happy Anniversary! As a special treat, this year's show will open the floor to trios for the first time. We've chosen a light, fun and loving theme of "Un Deux Trois" which dancers can interpret in any way they feel appropriate.
As always, the show  aims to be a supportive atmosphere  for the dancers in the local community, a chance to show family, friends and dance supporters what they enjoy about belly dance, what they're working on, or what they want to express creatively. We see many opportunities for dancers to perform in groups, or with performance companies, but rarely do we get a chance to see a dancer perform a solo piece that is uniquely their own; not a piece that is catered to fill a request from a client, but a piece where they can be seen as an individual and not as a member of Troupe-X.  This is why we nix the mention of affiliations, and allow dancers from any troupe, school, or group to present a piece as an individual under their own name.
We've also encouraged collaboration with other dancers whom they  would not usually have the opportunity to work with. This could be a collective effort between two dancers from different troupes, a duet by two solo performers, or an opportunity for students to perform with their mentor or teacher. There are some extraordinary submissions and we cannot wait to share our ideas and pieces with you. "
– The Ladies of Seraka
---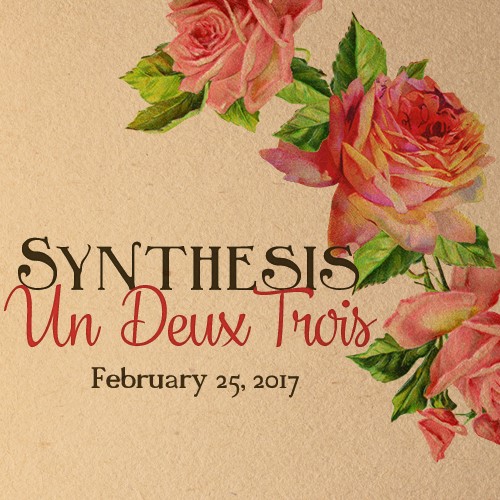 Get Your Tickets – Only $15
Advance tickets online have now closed. Tickets are available at the door/cash only.
All tickets are final sale, and non-refundable.
If you have purchased your tickets online, they will be held in your name at the door for pickup when you arrive. Simply tell our volunteer your name.
---