Seraka Dance Company Proudly Presents
Synthesis: Solos & Duets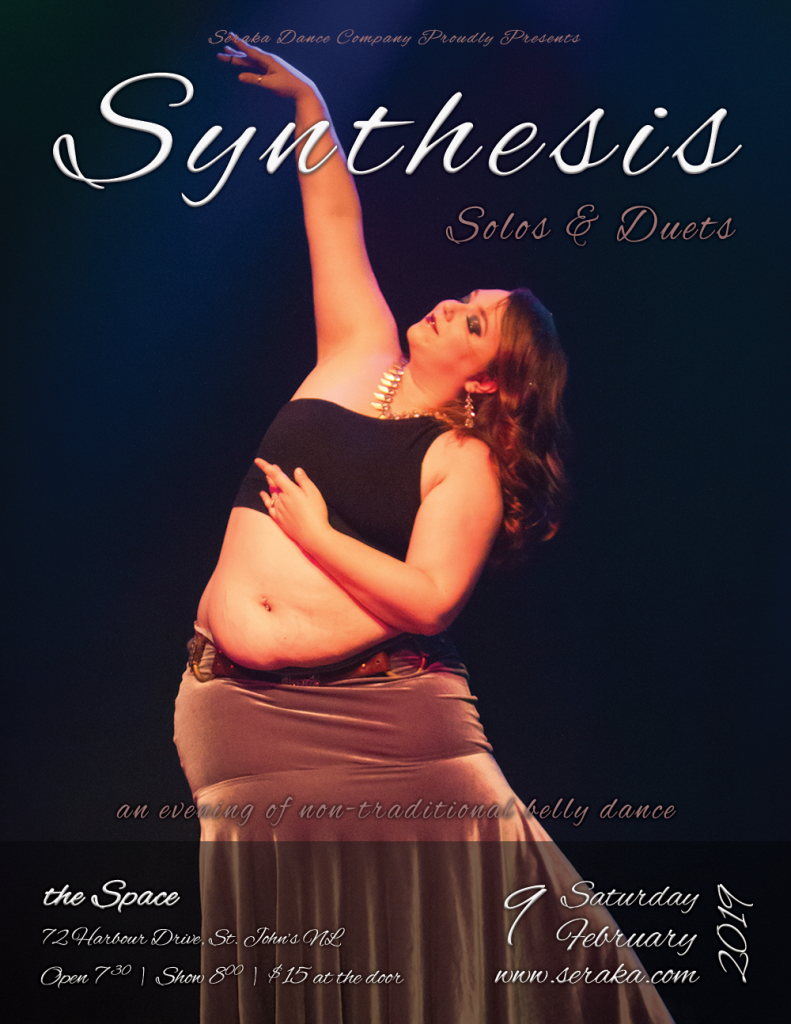 ---
the SPACE @ 72 Harbour Drive
Saturday, February 9th 2019
Doors open 7:30pm, Show starts 8:00pm.
Admission $15 (cash) at the door
---
Seraka Dance Company presents "Synthesis: Solos & Duets" – an evening of non-traditional belly dance. In an unusual twist, this 7th annual show is not themed. Dancers are free to present any concept or style they'd like as long as it's a solo or a duet, and as long as it's belly dance, in whichever interpretation the artist may choose.
Performances By
Amelia Hawkins, Rebecca Bock, Sammy Carroll, Melissa Porter, Sarah Carter, Suzanne Norman, Vanessa Matthews, Peggy Rauman, Ashley Hobbs, Erin Enguehard, Susan Crocker, Kara Pender
Word About Synthesis
Seraka Dance Company is thrilled to present Synthesis: Solos & Duets, now in its 7th year! This show invites local dancers of all levels and styles to come together and express their passion for the art of belly dance. In this year's unthemed production, dancers will have carte blanche to perform a piece that interprets the genre in a way that is meaningful to them. As a result this year's lineup could include anything from folkloric or traditional-inspired dance, to tribal and contemporary fusion; gothic, flamboyant, melancholic, or whimsical.
As always, Synthesis strives to provide a supportive atmosphere for dancers to stretch their wings creatively and try something new. Troupe dancers can perform a solo, or may choose a duet with a dancer from another company, etc. We aim for collaboration and camaraderie within the belly dance community, and to continue to share this beautiful art with our audiences.
– The Ladies of Seraka