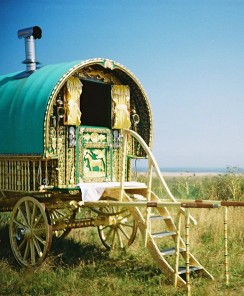 posted on
June 2, 2014
by
Vanessa
in:
Magpie's Nest
Seraka is putting out a call for submissions to any performance artists in the St. John's area who wish to collaborate on a themed show, "A Night at the Caravanserai: Vaudeville" to be held on the evening of Saturday, September 13 at The Rockhouse.
Caravanserais are the original campsites, the original motels. They were designed for groups of travellers who needed a place to rest and recover from the day's journey. They were found along throughout the Persian Empire and along the Silk Road. We want to capture this intimate atmosphere, the feeling of gathering and sharing cultures, of song and dance and community entertainment.
We are asking performers from a variety of disciplines to help us in creating a unique atmosphere by performing pieces that are "vaudeville" in theme – either through music, costuming, or performance (think olde variety show, sideshow, oddities, nomads, carnival, etc.). We're interested in performance in;
tap dance
belly dance
hooping

circus/clown

magic/illusion
aerial/silks/contortion (for small stage)
musicians or bands (quick set up, must be theme-appropriate)
any act which could be classified as "eclectic"
If you or your group would like to create, or has already created an act that would fit into this themed show, please submit the following information via email to info@seraka.com no later than June 15;
While the lineup may be completed with guest performers, where there is space available we will contact you to help fill the show. We hope you can join us!