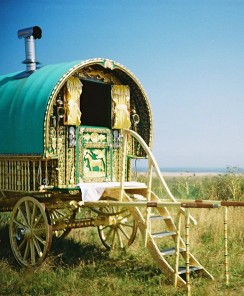 posted on
July 6, 2013
by
Vanessa
in:
Opportunities
,
Performances
Seraka is putting a call for submissions to any performance artists in the St. John's area who wish to collaborate on a themed show, "A Night at the Caravanserai: Silk Road" to be held on the evening of Saturday, October 5th; venue and details are yet to be finalized. The show will be an evening of bellydance, accented with international acts, theatrical displays, culture, musicians and other mysterious acts, all with the theme of the travels along the Silk Road.
Caravanserais are the original campsites, the original motels. They were designed for groups of travellers who needed a place to rest and recover from the day's journey. They were found along throughout the Persian Empire and along the Silk Road. Seraka wants to capture this intimate atmosphere, the feeling of gathering and sharing cultures, of song and dance from far away lands, with a unique twist as we take the audience on a journey along the Silk Road from China to Spain and everywhere in between.
If you or your group would like to create, or has already created an act that would fit into this themed show, please submit the following information via email to info@seraka.com no later than July 15th;
Name and short description of performers or group (all performers must be 19+)
Contact information
Song or Music choice plus the artist(s)
Length of act(s), plus any unique requirements.
General idea for your act(s).
Photo or video of your group at a previous performance (if available).
While the lineup may be completed with guest performers, where there is space available Seraka will contact you to help fill the show. We hope you can join us!