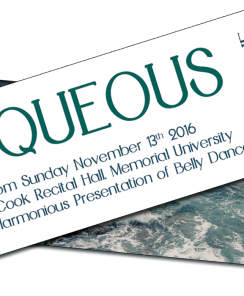 posted on
November 10, 2016
by
Vanessa
in:
Magpie's Nest
,
Performances
,
Seraka Studios
If you're making plans to see AQUEOUS on Sunday, you should grab your tickets while they're still available in advance! It saves you $5 off the ticket price – but online sales & advance sales end on Saturday November 12.
Read more about the show here: www.seraka.com/aqueous
Read about how we created the show here: Aqueous – The Director's Cut (Blog Post)
Join the Facebook event here: www.facebook.com/events/195508344219411
Ticket will, of course, be available at the door for $20.