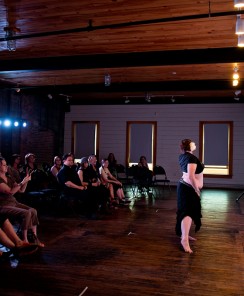 posted on
July 18, 2013
by
Vanessa
in:
In The Studio
,
Updates
Performance and event requests are coming in left, right and centre – we're so excited to be so involved in the community this summer. We've got everything in the mix from staged shows, to fundraisers, to weddings, and cultural festivals. WE ARE SO EXCITED!
In the studio these days, we're working one reviving a few of our old favourite dances, including Warsaw, Eden Roc, and Frènesié as well and working in some new improv pieces. We're also making a very special "heat" themed piece for Heather Labonté and Lori Savory's intimate show "Ablaze" – woo!
For the past little while, and over the next few weeks we're thrilled to be working on a collaboration piece with our dear friends Bollywood Jig.  This piece is set to a pop-song, and incorporates bollywood and tribal fusion, as well as classical indian and bellydance styles. Different than previously collaborations, both groups will do their own sections in the song, and join together in the end for a belly-bolly fusion! It's a very exciting time among the 10 of us!
Also on the docket is our production of A Night at the Caravanserai: Silk Road" set for October 5.  We're making not 3, not 5, but 8 new pieces for this show! Holy cow.  We've got everything from fusion pieces, to oriental, to sword work and fan veils. We love hard work, and we love making new dances. We're also absolutely giddy with the number of submissions that have come in – the lineup is absolutely out of this world. You'd be very sad if you missed this show.
As always, we're loving all the love you're sending our way, and we want to send you all a big thank you for your most excellent support!
Happy summer, and enjoy the sunshine!
Vanessa