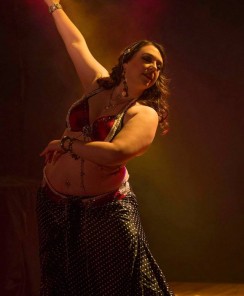 posted on
December 15, 2013
by
Vanessa
in:
Seraka Studios
A christmas treat has arrived just in time – The Schedule for Winter Session!! All classes will be taking place at The Dance Centre on Torbay Road, and you can read about all the classes, series and workshops on the Class Descriptions page. Registration is open now and you can secure your spot in class by emailing classes@seraka.com.
Technique & Conditioning:
Level 1: Sundays @ 6:30-7:30pm (Jan 5 to Apr 6) – Beginner
Level 2: Tuesdays @ 6:30-7:30pm (Jan 7 to Apr 8) – Intermediate
14 weeks of 60 minute classes that will push your technique into high gear.  Light conditioning, integration of finger cymbals, plus heavy drilling of isolations, travelling, layering, turning, shimmies, and combination movements.
Session Pass ($175) is available for a fixed, single class each week all session, or for unlimited classes go for the Immersion Pass ($300). Drop-ins are welcome ($15), or you can pick up a 3 class ($40) or a 7 class ($90) punch card that's good for any level, any time during the session.
Fundamentals – For New Dancers:
If you're brand new to dance, or to belly dance, and you're thinking you'd like to try your hips and test the waters, we have a 5 week fundamentals series that will familiarize you with the essential isolations, shapes and movements of the dance that will allow you to blend into the Level 1 Technique & Conditioning classes successfully and easily.  There is no Fundamentals series scheduled for the Winter Session, however, if you're interested please email classes@seraka.com.  If we get 5 people interested, we'll schedule the series!
Creativity & Choreography:
As of right now, there is no C&C classes scheduled, but if you're interested in signing up for a Level 1 or a Level 2 series please do email classes@seraka.com.  If we get 5 people interested we'll schedule the series! You'll learn tools and tips and tricks to engaging improvisation, music analysis as well as learning a full choreography by Vanessa.